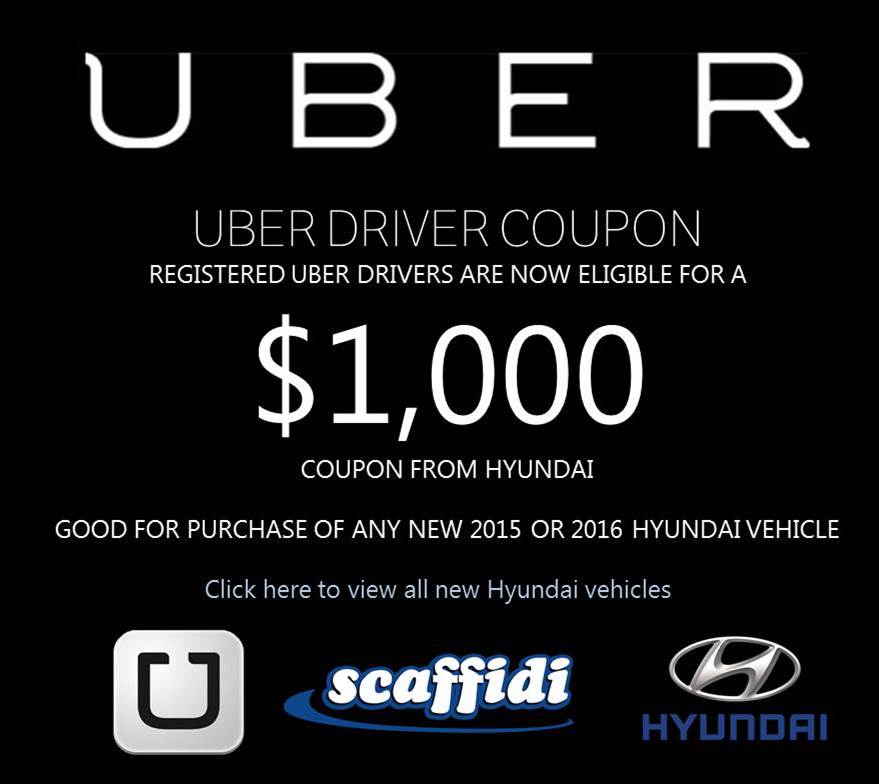 Uber Drivers may be eligible for a $1,000 incentive from Hyundai towards the purchase of any new 2015 or 2016 Hyundia Vehicle. 
In addition to all current retail programs, registered Uber drivers will also receive an additional 
$1,000
 incentive toward the purchase of a qualifying new 2015 or 2016 Hyundai vehicle.  
To qualify you must be a registered Uber driver and be able to provide a printout of the Driver Dashboard as proof of Registration.